Talented Songwriter and Rapper, Wholdie Loco, set to release the first single titled "F*ck up a Bag" off his Upcoming Album
Based out of Zone 5 East side of Pittsburgh, Wholdie Loco looks to continue in his pursuit of giving rap music the respect it deserves. By creating songs that do not only entertain listeners, but also provide the fans with thought-provoking messages. He is set to release "Fuck up a Bag," the first single off his upcoming album titled "Trap Olympics." The young talented rapper aims to write his name among rap legends and he seems not too far away from achieving his goal thanks to his creativity and tenacity.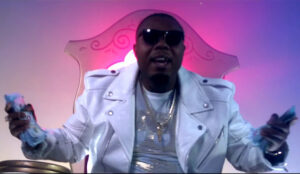 Rap music has evolved over the years with several talented acts and stakeholders contributing their quota to the growth of the music. While the music genre has grown in recent times, many of the current rap artists seem to have deviated from the essence of making rap songs, which is to inspire listeners while keeping them entertained. One rapper that seems to have stayed true to the essence of rap music is Pittsburgh lyricist, Wholdie Loco. Wholdie Loco has worked his way into the hearts of rap lovers. They describe him as an extraordinary rapper that has delivered the kind of music with a whole lot of maturity beyond his age. Wholdie Loco is unlike any average Pittsburgh rapper. In fact, the talented writer, lyricist, and spirited performer continues to establish across different fronts. Currently, under the management of 646 Entertainment, his work ethic and passion for making good music have stood him from others in the industry. In line with his belief - you must work to expect results, you must put in the time to reap benefits," Wholdie Loco works tirelessly to put his name on the lips of every music lover.
What's next for Wholdie Loco?
In the near future, the prison reform and juvenile justice advocate will release his first project titled "Trap Olympics." This is where he talks about the games of the trap and situations associated with the trap. Wholdie Loco worked with several creative minds on the album such as the likes of Yung Optu, who produced "Fuck up a Bag," which officially released on February 8.
The single is currently available across several social media platforms. Also, the amazing video to the song, shot by TRILLA, can be found on YouTube; as well as the 646 Entertainment website. In the future, Wholdie Loco plans to tour and currently has dates on The Hype takeover Tour, The Finance and the Dream Tour. Additionally, there will be upcoming dates in various markets including Los Angeles, Vegas, Atlanta, and Miami.
CONNECT ON ALL SOCIAL MEDIA NETWORKS: