Hip-Hop and R&B Recording artist- Naz T Musiq -originally from Tyler, Texas is all about making music that tells a story
Here's a breakdown of the depth that is Naz T Musiq:
"Naz"
stands for "Delicacy and Arrogance." Specifically, the confidence that one feels when they know they are loved and the object of affection and desire.
"T"
is an interchangeable variable that represents transformation.
"Musiq"
is forever- a gift of song is everlasting.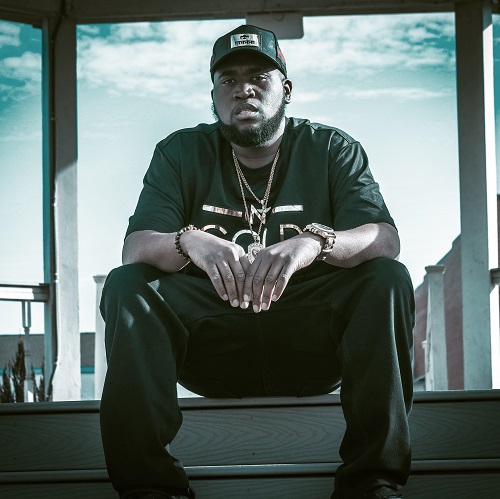 Graduating High School from Whitehouse in Whitehouse, Tx, Naz T Musiq was heavily influenced by the East Coast, West Coast, Midwest and Southern rap artists like; Jay-Z, Biggie, Big L, Nas, 2pac, N.W.A, Snoop, OutKast, UGK, ZRo, Lil Wayne, DJ Screw, Eminem, Bone Thugs N Harmony, Twista. Additionally, Soul R&B Legends, we all love like; The Temptations, Johnny Taylor, and Jodeci. Also, newer R&B legends like Chris Brown.
Naz T Musiq incorporates wordplay, grittiness, slang, culture, and metaphors in his creations to carry on that "Good Music" legacy-just like the artists he admires.
After high school, Naz T Musiq got his Associate Degree in Recording Arts & Audio Engineering. His love for acting lands winning the "Best Actor" regional level in a UIL competition.
Late 2019, Naz T Musiq crossed paths with his new mentor, Natalie Nichole, and her Indie Label "Indience Music Group" through a talent contest at MediaTech Institute in Dallas, TX. Naz participated and placed in where Natalie was one of the guest celebrity judges. Naz decided to become a member of the "Indience Music Group" M.O.B [Mastering.Overcoming.Boundaries] in early 2020.
On 02-14-20, Naz released his first official single through the label titled "Bedroom" ft. Body B Snatcha. With talent and drive like Naz T Musiq, there's no pressing the breaks anytime soon in building up his presence and discography. Be sure to connect with Naz T Musiq on social media and digital music platforms.
CONNECT ON SOCIAL MEDIA:
INSTAGRAM
TWITTER
STREAMS:
https://smarturl.it/BedroombyNazTMusiq