International recording artist, Tocarra delivers her new hit single., "Crazy"
Invigorating and energetic international recording artist, Tocarra (a.k.a. TK), has quickly become one of the most popular artists in the music scene. With her astounding melodic rapping abilities, lyrical content and rising popularity, her musical ambition continue to grow as her distinctive style developed. She is ready to take the world by storm with her new single "Crazy" produced by certified platinum producer Earl "LC" Robinson (founder and original member of R&B group PublicAnnouncement.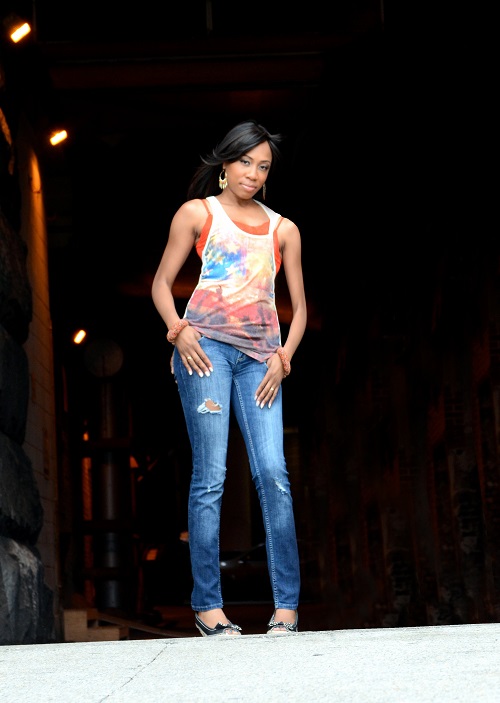 Tocarra is more than just a typical female from the small town of Kankakee, IL, where she grew up in a low-income single-parent home. Desiring to utilize her full array of extraordinary gifts and abilities, she hastily began to tap into her musical talents and began to pursue her dream of becoming a noteworthy artist. Due to her tireless work effort, Tocarra always believed her ultimate dreams would come to a reality. Her mission in music is simply to become the leading recording artist, not just for ladies, but for the entire music industry. Her electrifying songs and lyrics provide a combination of excitement and energy while having a melodic rhythmic delivery. Being in love with music for as far back as she can remember, Tocarra's unique style is the result of a lifetime of musical influences including TLC and Salt and Pepa. The stimulating artist grew up listening to the likes of New Edition, Monifah, Tony Toni Tone, then later Lil Kim, Beyonce, Destiny's Child, and Lauryn Hill.
Growing up, she always had a passion for rhyming, as she would often write poetry in her spare time as a youth. Her love for writing has played a major role in her success in the music industry. Outside of music, Tocarra is a remarkable journalist and is also extremely passionate about giving back to the community, as she volunteers her time to a multitude of nonprofit organizations and community initiatives. She is the Executive Director of Still I Rise nonprofit organization, and is also a driving force behind a large number of successful innovative businesses in her community. While promoting her positive energy, she has worked alongside and been in the company of a massive amount of industry greats including Nelly, Bow Wow, India Arie, Scarface, Ja Rule, Murphy Lee, Tanay Jackson, Jon B., Fred Hammond, Donald Lawrence, and a host of more.
Tocarra has worked with a wide array of music producers and artists. She has recently teamed up with international DJ "DJ Slugo", to release her hit single "So Hot (feat. Comprehend)" produced by DJ Slugo, while steadily growing momentum, as she is well on her way to revolutionizing the sound of music. Representing a sexy, exquisite, and tasteful look that sets her majorly apart from the masses, this music sensation has a following stretching across the map, as she is rapidly blazing her own trails to musical dominance. With her distinctive voice and fearless, but fun delivery, Tocarra is swiftly cutting an eccentric dash through the competitive music industry.