Brooklyn's very own, Johnny Burgos releases his latest single, "These Hands"
Johnny Burgos is a multi-faceted singer,
songwriter,
and producer born and raised in Brooklyn, NY. His brand of future-soul embodies a raw uncompromising sound revealing beauty from pain, hope from despair, and the will to keep fighting. With influences from Michael Jackson, Erykah Badu, J Dilla, and D'Angelo, Johnny's music draws upon the core principles of R&B/Soul, while encompassing elements of Pop, Hip Hop, Reggae, and Blues. Especially influenced by his uncle and world-class percussionist, Andre Martinez, Johnny grew a fascination with the percussive rhythms of salsa and soul music, eventually manifesting into a devoted passion for Hip Hop.
I wanted to open up about the adversity I was confronted with on my journey, as well as the many modes of survival I relied on to get by, common to many inner city kids who seek a way out. ~Johnny Burgos on "These Hands"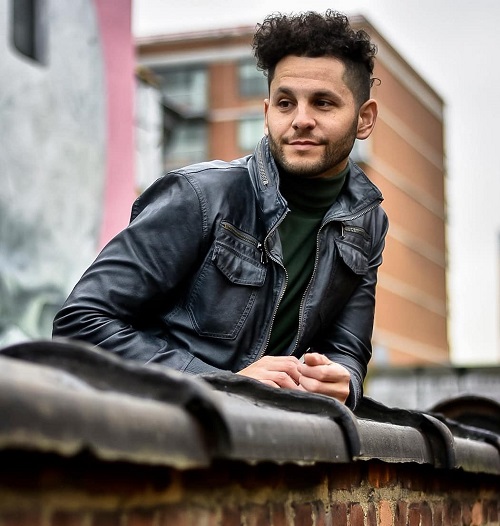 In the early stages of his music career, Johnny Burgos co-produced beats with long-time collaborator and friend, DJ Skizz, for Hip Hop luminaries such as Mobb Deep and M.O.P. Soon after, Johnny would team up with singer, songwriter and close friend, Liza Colby to form the eclectic soul duo now known as The Gold Setting. His interests soon turned towards more organic arrangements as he developed his songwriting and a vocal approach that would become an integral element to his band project known as Bridge City Hustle. Johnny's solo efforts launched in 2017, with support of campaigns by French's Mustard and Samsung. In October of 2018, Burgos' debut EP titled, 'Love Through It All' accumulates over 250,000 Spotify streams in a month from its an independent release.
"These Hands" makes its debut on digital music streams May 3rd. An incredibly soulful, uplifting and honest glimpse into his years in the making, Johnny Burgos pulls you into a story of survival and perseverance, which required all the strength and humility he had left in him to walk away triumphant. "These Hands" is a reflection of his own experience with perseverance and survival during some really difficult times in his life. Times, where I felt like my current reality, was something only of my wildest dreams and completely unattainable because of how dark things were then. Be sure to connect with Johnny on all social media outlets and digital music platforms.