Detroit's very own, MGM FATBOI serves his fresh new single, "Nervous"
MGM FATBOI(Fatboy) is a talented artist with a passion for hip-hop and R&B, with modern trap influences. Hailing from Detroit, Michigan, this charismatic rapper managed to combine stunning melodies with infectious grooves and great beats, in order to create a catchy, yet direct and edgy sound. He is a naturally easy-going person, and as long as you don't cross him or his family, he is a loving and happy-go-lucky individual!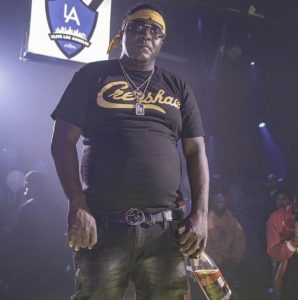 When MGM FATBOI was younger, he was a hustler, but he wanted so much more out of life. This is the reason why he started taking his rap career pore easily, working with a multi-platinum producer and really making sure his songs are as good as they can possibly be, just like the new single, "Nervous!" Fatboi's music is a great example of his sonic vision, marking a really unique step forward for this artist, whose sound is becoming increasingly more personal and defined, one release at a time. This charismatic performer is quickly generating quite a powerful buzz around him: due to his distinctive approach to songwriting.
Fatboi has often been compared to artists as diverse as Kendrick Lamar, J. Cole, and Kanye West, just to mention a few. Fatboi currently works with Twelve of Metamorphosis Mgmt and The Coalition DJs to gain even more attention to his artistry. Press play to hear the new single and don't forget to connect on all social media links provided below.
Find out more about MGM FATBOI and don't miss out on his music and activities: