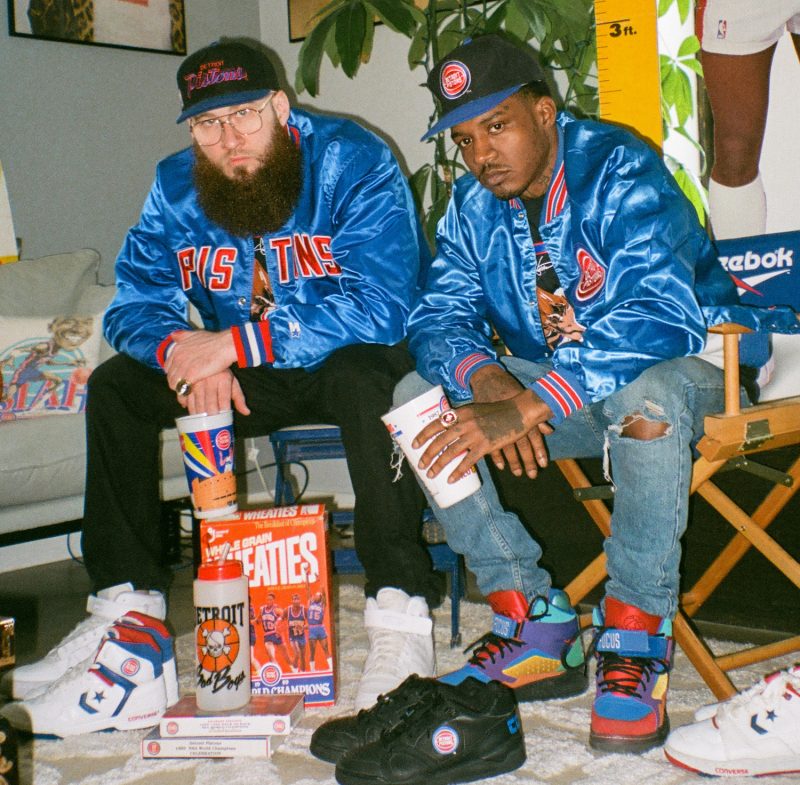 Valid and Stretch Money have dropped off their blazing new collaborative album, titled Bill & Isiah. Produced by platinum credited Grammy-Award winning DJ Head of Shady Records, and Grammy-Award winning Anthony Rizzo, Bill & Isiah is ones of the most anticipated albums of the year. It's a potent, eclectic collection of tracks packed with punchy, stylish production and re-windable bars.
The album plays like an actual basketball game broken down into quarters as well, with each quarter having a significant sound or theme to it. On the first track "89' Cadillacs", Valid and Stretch Money introduce themselves to the listener, while on the very next song they re-introduce themselves as the Bad Boys that don't mind being the villains — they prefer it that way. The next track sounds like an 80's gangster/action movie, followed up by Game Film that pays homage to classic films from the 80's.
Songs like "Sentimental" showcase their diversity as songwriters, with a colorful sound palette that contains catchy pop undertones. While "Commentate" provides the hard-hitting sounds and sharp bars that made Griselda iconoclasts. Closer "Like This", featuring Slot-A, pays homage to classic Detroit sounds with its infectious bass-lines, lively percussion, and charismatic, stylish bars.
Bill & Isiah could certainly be considered one of hip-hop's most versatile and engaging releases so far this year. Give it a listen below and connect with Valid and Stretch Money on social media platforms to watch for more updates.