HeadKrack Releases New Woman's Anthem "Mona Lisa's Scars"
A Portrait Stripped Bare
HEADKRACK,
t
he acclaimed hip-hop artist
has released his latest single "Mona Lisa's Scars"
. The song showcases his distinctive flow and lyrical prowess, as well as the smooth vocals of Mahdi and Travii the 7th. A powerful and thought-provoking track that delves into the complexities of the human experience, tackling themes of love, loss, and resilience.
For the ladies, All of 'em, "Mona Lisa's Scars"
is that aromatic blend of acceptance and empowerment laid down over a soul-stirring track produced by Local Astronauts. It's TikTok-worthy. And it's about damn time. There's something phenomenal when men come together to celebrate the Divine Feminine. Noooo, not talking about ass and gushy…but about real people with real history to overcome.
In today's social climate, Women find themselves inundated with serums, creams, hairstyle and clothing choices that are aimed at making them feel less than who they are. "Mona Lisa's Scars"
is a laid-back wake-up call for Women to relax and embrace themselves as they are.
The track features lyrics from Mahdi and Travii the 7th in a pace that allows the message to breathe and resonate. The hook "Be glad to know you're perfect as you are. No, you don't have to be a superstar. If I had a second chance, I would choose you the way you are. But it's up to you for you to love your scars," repeats just enough times for the message to hit ladies where their scars live.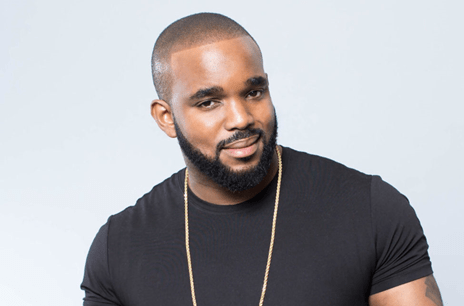 "So many women don't see the perfection in every flaw that truly makes them perfect. Women are often too hard on themselves and fail to recognize their own unique qualities, beauty and worth. I want to celebrate and encourage self-acceptance and appreciation for one's individuality,"
Straight from the gate, HeadKrack words of a chance encounter, a street meet and greet sets the tone for Men who actually get it. Yup! They exist and "
MONA LISA'S SCARS
" lets it be known loud and clear. This is a jam that we can see women of all races, ages, sizes, and financial backgrounds embracing. It is NOT the everyday superficial song that they don't need.
That's it. Something so simple.
Arriving at the perfect time, on the perfect canvas. "Mona Lisa's Scars"
will be a healing anthem, mantra, and affirmational tool in the arsenal of Women everywhere guaranteed…or your money back.
"Mona Lisa's Scars" is now available on all streaming platforms and the music video (a visually stunning work that perfectly captures the mood and message of the song) can be seen on HeadKrack's YouTube channel. HeadKrack's fans can also follow him on social media for more updates on future projects and tours.
For more information about HeadKrack, please visit and follow him @Headkrack on all social media.
CONNECT ON SOCIAL MEDIA: