Atlanta Native, RENEGADE EL REY delivers his latest project, "See Me"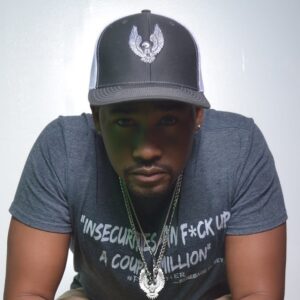 Southern Eagle Music Group brings to the forefront Hip-Hop artist, RENEGADE EL REY; raised in Memphis, TN. Now residing in Atlanta, RENEGADE EL REY runs the label more like an entertainment company, by providing various services, such as; audio engineering, songwriting, and more.
Having a father playing everything from Gap Band to new hip hop and a mom playing artists like BeBe & CeCe Winans and softer music like Yani, RENEGADE EL REY picked up the music bug. His stepbrothers Leonard and Tierre's cousin Tye taught him how to freestyle and after that he was hooked. RENEGADE went from freestyling to songwriting and over time rapping became a way to express different issues throughout his adolescence, so as the words became more personal the love for the genre grew. RENEGADE EL REY's big brother Marcus started feeding him hip-hop more and more by putting him on the latest and hottest records out, that kept the hunger growing. The final stamp for him was hearing Nas' "I AM" album, after hearing that he knew for some strange reason that this is what he wants to do with his life.
RENEGADE EL REY is a hustler, a real go-getter who believes in putting in work for his goals. He feels he's become a more calculated thinker by learning how powerful silence and patience is. Contrary to popular belief, RENEGADE is super silly and is always playing around with his people, yet doesn't and can't get that comfortable with outsiders, so he remains reserved and observant as much as possible. RENEGADE EL REY music can reach ANYONE fighting for happiness on their own terms, for anyone that has ever been counted out, and for the people grinding for their life goals. He represents the hustler that also went to college, middle of the road type of person. He jumped in the streets and did bunch stuff, but as we all know, it's not about how we start, but how we finish, he also jumped in school and finished with 2 degrees. RENEGADE EL REY is simply keeping creative and content filed music going. Because of his versatile background, he can and will be the one to draw from a lot of different areas for his creations. Don't get it twisted though, he represents
Memphis,
TN all day/every day. Follow and support the movement.
CONNECT ON SOCIAL MEDIA: