Coralville, Iowa artist, OfficialVybe makes a comeback with his 2019 EP, "Anubis"
OfficialVybe is a new and upcoming artist, whose name speaks volumes in music circles, especially where the genre is rap and hip hop. Right from the age of 12, Vybe was inspired and fell in love with Rap and Hip-Hop and what he is now today; the entire world knows him as Vybe. Having appeared on more than 242 major and idle sites, he is also known as a songwriter and it is through these sites that he reaches out to his fans to promote himself. It is under the guidance of Russell Barbary that David Berry came to hone his skills in rap music. Since then, he had studied music for years and now everyone knows him in the music industry. It is at the age of 18, that he put up his music on the internet where the whole world came to know about him.
In 2017, OfficialVybe experiences a 47-day coma due to heart disease. He didn't wake up until the end of January. OfficialVybe lost his voice and the doctor told him he will never get his voice back. By the grace of God, his voice continues to grow and came back in the middle of 2018
As a comeback in 2018, the Coralville, Iowa artist brings us a trippy new trap single "Activist" produced by Grammy Award winner, Matty Trump. The slow trap single is about Vybe being active in all things including the popular hip-hop cocktail, "Lean." Also, his music library includes the albums, "Jammin", "First Time", "Berzerk" and "Thoughts." His entire library can be found on digital music platforms like Apple Music, Google Play, and Spotify. Those who seek to buy his albums will find over 600 stores and 120 countries through the label Horus music in the UK.
OfficialVybe records songs that are relatable to the lives of those hearing them and with changing styles of rap music and delivering in many ways, the lyrics; he has exposed his talent to the world. His new album, "Anubis" will make its debut on March 4th, 2019. On this album, he talks about seeing hell and coming back from its world of chaos. Stay in tune and connect with him on all social media outlets.
DOWNLOAD "ANUBIS" on Apple Music
Here
DOWNLOAD"ANUBIS" on Amazon
Here
DOWNLOAD"ANUBIS" on Google Play
Here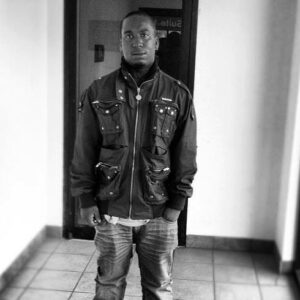 Connect on Social Media: