Miah Fuego releases his latest single, "Fuego Bitch"
Miah Fuego, born as Jeremiah Gaskins is an American rapper and a member of the LGBTQ community. He is known for his punchlines, metaphors, colorful hooks, and sexually explicit lyrics. Before turning to a career in music, Fuego worked average jobs such as a McDonald's cashier, a housekeeper, and a stripper on the side. At the age of 15, he left his parents' house, then again at 17 to finish high school at Caroline High School, while living with friends.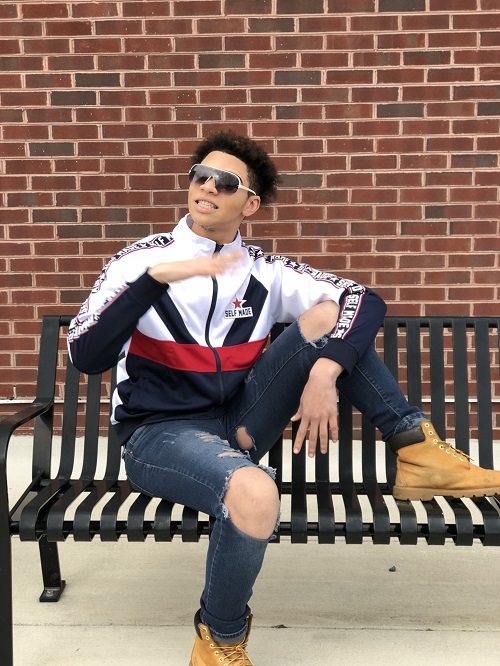 Miah Fuego begins as a singer, known as JDG but changes his name and his sound to cater to an adult audience. In 2016, he was discovered by D&R Management to assist with his career. During this time, the media outlets took an interest in his career. So, he interviews with radio stations such as; "Da Blacktop Radio", "Lex in the City Radio", and "The Daily Grind Radio." In addition to that, he auditions for the Apollo and the Voice that year. During the peak, he won a modeling competition and.the crown for "YEA".
The first song that helps Miah Fuego gain recognition is "Slow It Down." The song was recorded prior to him coming out of the closet. Phenomenally, it charts in Europe on the 'Euro Indie Music network. It becomes the most number one shared song on social media for a week then reaches the top 10 position on the Reverbnation charts.
Miah Fuego's biggest inspirations include very powerful rappers in music such as Nicki Minaj, Jay-Z, Big Sean, Tyga, Lil' Kim, and many more. Miah Fuego stated his two most important goals in music are to "Open doors and bring gay rap into the light" and to "Be able to provide for my family and myself along with becoming a rap God and mogul."
The song "Fuego Bitch" is available on all digital music platforms like Spotify and Apple Music. Stay connect to Miah by way of Twitter and Instagram.