#HOTC "Heart of The City"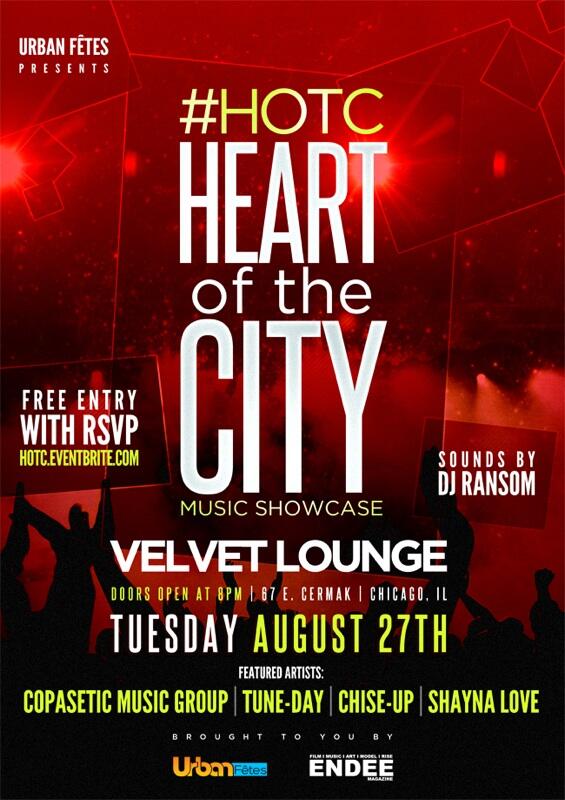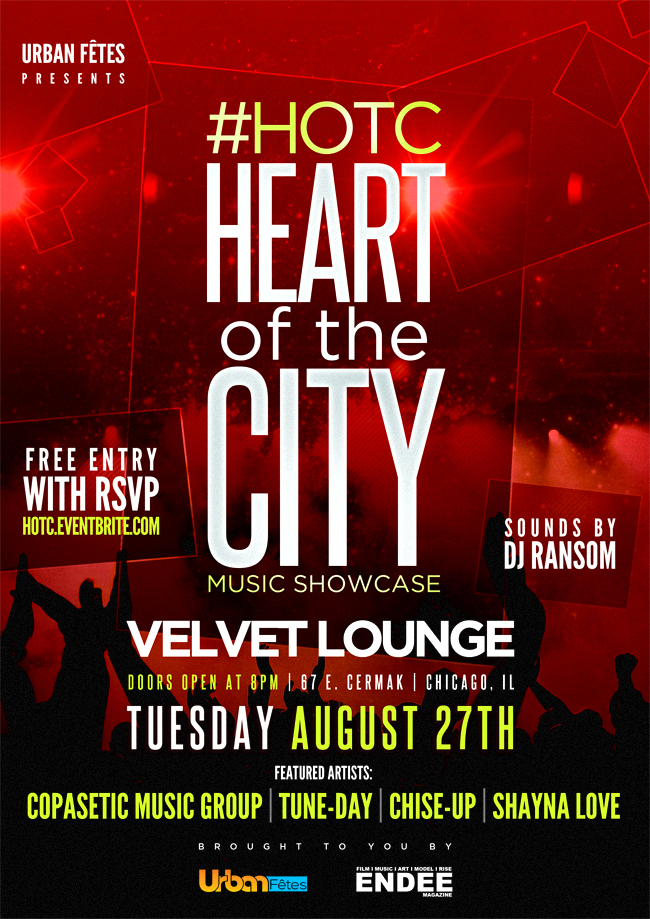 #HOTC
"Heart of The City"
Date/Time:
Tuesday, August 27th
Doors Open at 8p
Location:
Velvet Lounge
67 E. Cermak
Chicago, IL 60616
Featured Artists:
Shayna Love
Tune-Day
Copasetic Music Group
Chise-Up
Soundtrack Provided By:
DJ RANSOM
SPONSORED BY:
ENDEE MAGAZINE l URBAN FETES
Dress Code: Hip. Fashionable.
FREE ENTRY w/ RSVP
PLEASE ARRIVE EARLY TO ENSURE ACCESS TO THIS EVENT.